The World Famous CFOX and Bosch Power Tools Presents:
SECRET SKILLS!
We're looking for people who have the most impressive, weird or entertaining Secret Skill…
Secret Skills can be anything – Knowing the lyrics to a song after only hearing it once, knowing the length of a beam just by looking at it or simply a skill you have that no one else does!
The catch is… they have to prove it to The Jeff O'Neil Show on-air!
Each week the team at CFOX will select ONE Secret Skill entrant to be put to the test on-air! Then every Friday until November 27th, The Jeff O'Neil Show will call up the selected listener and challenge them to prove whether they can complete the secret skill they claim to have.
Tell us your secret skill via the entry form below for your chance to win "The Chameleon" – an 18V brushless 5 in 1 drill driver – from Bosch Power Tools! Follow BoschToolsCanada for more great power tool content and contests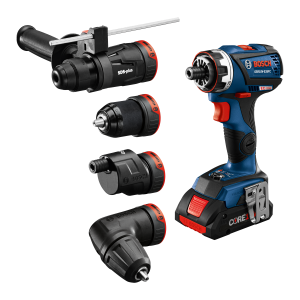 Bosch Professional Power Tools & Accessories. Invented for Life.