The heart of a grandmother and the tongue of the devil – Weekdays from 10a-2p, and for the 90's Brunch on Sundays from 8am-12pm!
Remember upgrading to CD? Sooooo cool… 
Remember accidentally taping over your favourite show? Damn you VHS… 
Remember when Britney and Justin were the ultimate power couple…
Remember stockpiling canned soup to ensure Y2K survival! 
Remember the first time you used the internet? 
Remember loving grunge but secretly thinking Lindsay Lohan was cool… 
The 90's Brunch celebrates everything 90's, Sundays from 8am till noon! It's the very best of 90's tunes on CFOX!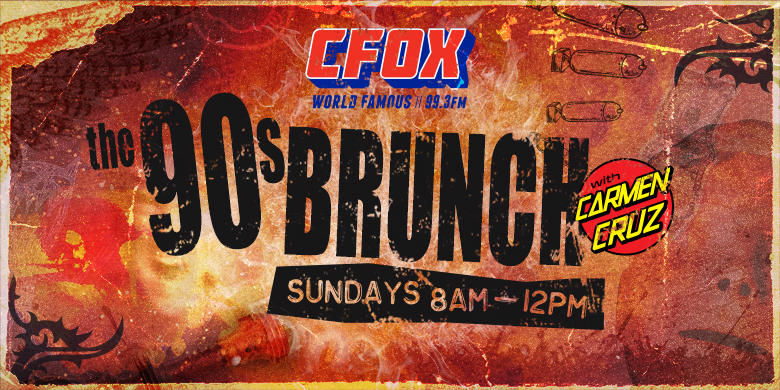 Listen live HERE