4 of out 5 dentists say flossing is overrated and that The Jeff O'Neil Show is unlistenable. It's a fact!
Regardless of dentists, the Jeff O'Neil Show airs weekdays from 6am to 10am on the World Famous CFOX (plus a 2-bit show Saturday AM)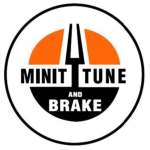 Powered by Minit Tune and Brake – your one-stop auto repair centre.

If you see or know of something amazing in your community, Karen K wants to know about it!
Submit your story for the chance to be featured on the KAREN REPORT…
The more warm & fuzzies the better. Nominate someone doing something great/tell me about a difference maker/awesome human that makes this province a better place – it can be YOU, a local business, your Uncle Jim or your pet chinchilla…as long as they are bringing joy to the universe.
Interested? Got Questions? Send an email to karenk@cfox.com
It's time to let the good time news stories roll, BC!
Jeff O'Neil Show Audio
Click here for archived Jeff O'Neil Show audio.

Jeff O'Neil Show Video
Jeff O'Neil Show Blog